News
Posted by Hasan Jussab on
The Fresh batch of the Big boxes with lids has just arrived!They are going fast! Overwhelming interest for this box!  We literally can't get enough, These definitely are our favourite boxes.Big, useful and elegant, beats those flimsy plastic storage boxes all day!We love what our customers are doing with these boxes, we have been sent such lovely painted and decorated pictures of these boxes! Pictures coming soon!Send your pictures to info@thebigboxshop.com to get them featured on our website!
Posted by Hasan Jussab on
We have been supplying the trade with boxes for over a year and our new 2017 brochure is available!Tell us a little about your business via email and we can send you the trade pricelist and brochure.Think these boxes would look great in you shop? We think so too!Email for trade enquires: trade@thebigboxshop.comWe support small businesses, and we offer excellent client care.We are there for you every step of the way and have full confidence in our range products that if you don't sell them send them back! We understand exactly what it feels like to commit and invest in...
Posted by Hasan Jussab on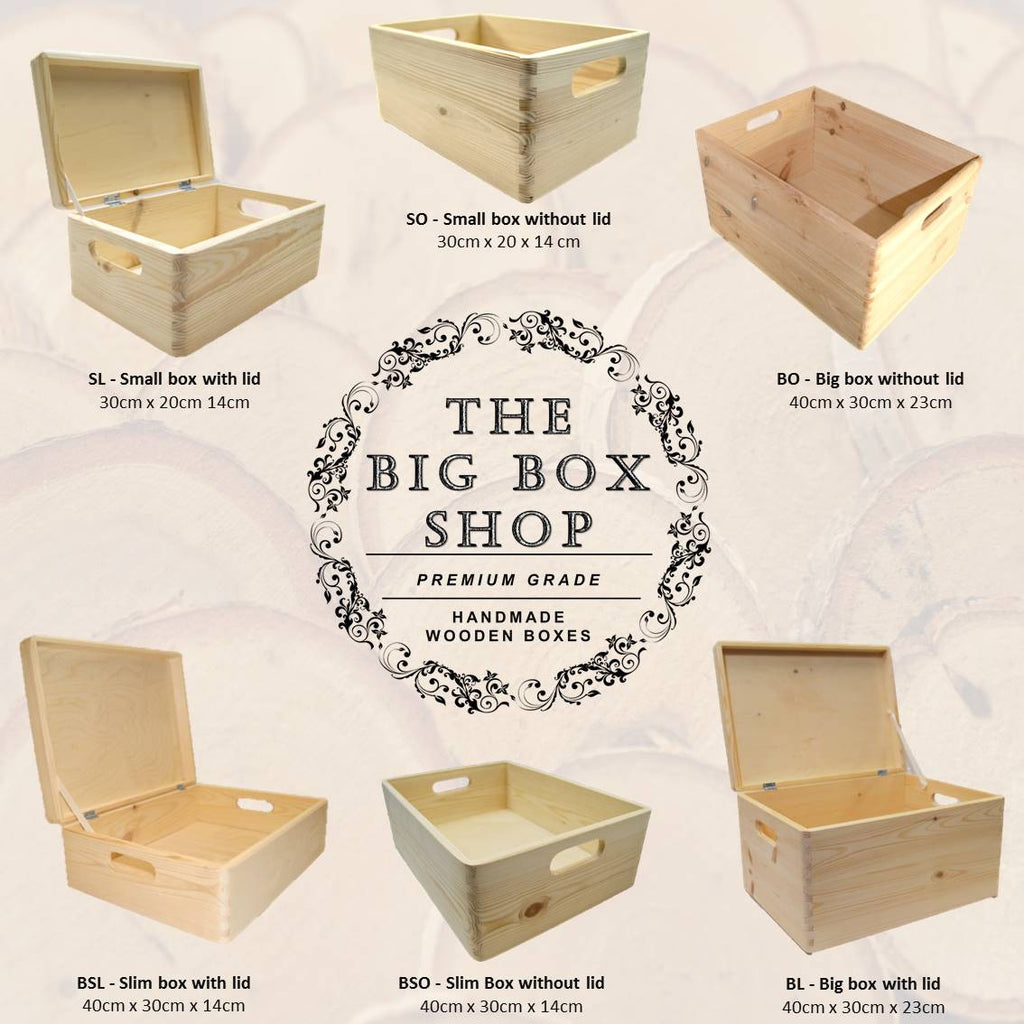 Hello, we are now finally up and running! You can now buy direct from The Big Box Shop right here, right now.